RULES OF NATURE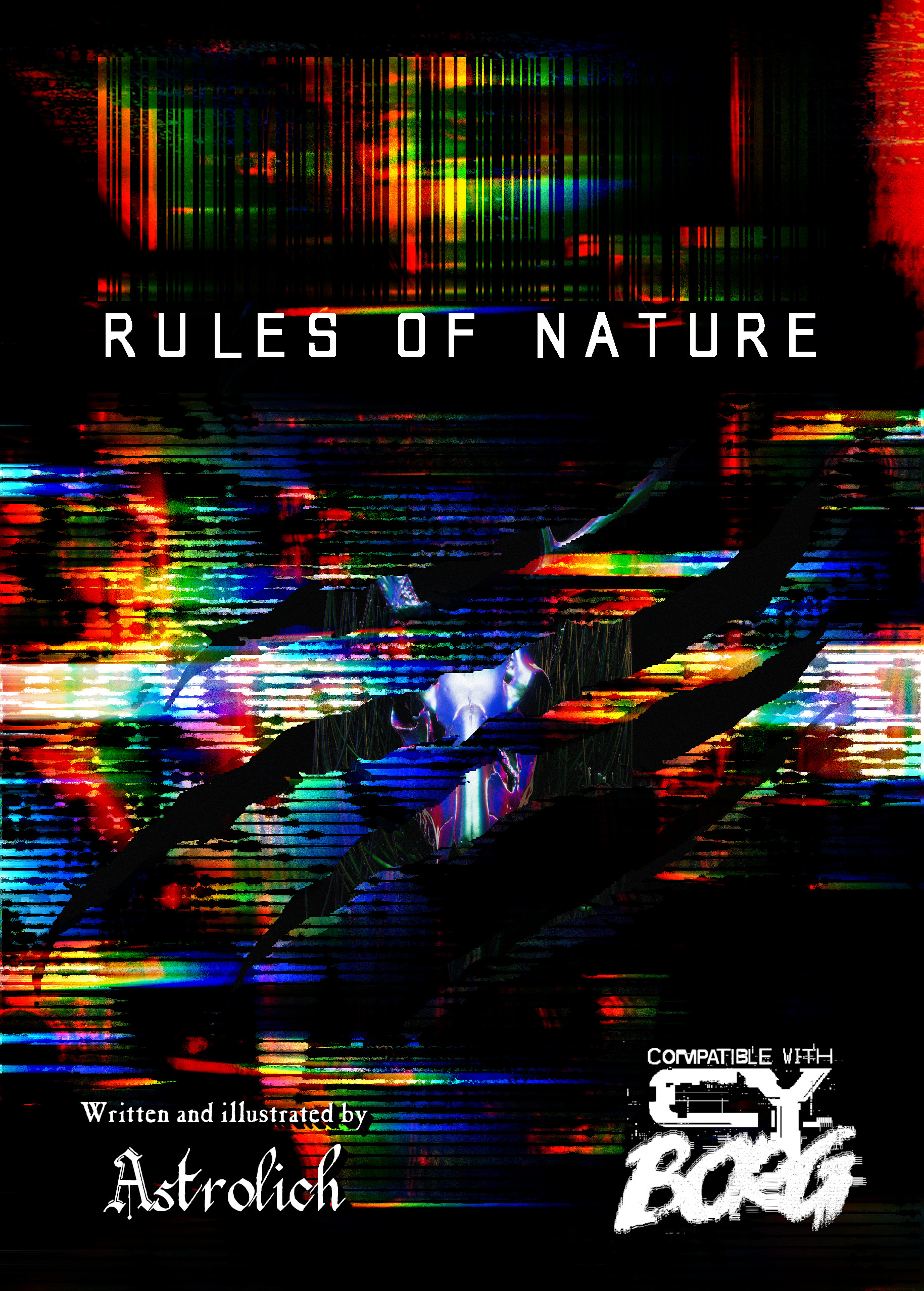 Design a man-made predator on the verge of death, drawing you closer to your last breath. It's survival of the fittest, but evolution has taken a backseat. A build-able, A.I. pet that you can trick out with various weapons and gear. Think of Bladewolf from Metal Gear Rising. Yeah, basically that, but for CY_Borg.

- A5 bifold physical copy of Rules of Nature.
Currently on Pre-Order on Backer Kit
Please rate and review!

RULES OF NATURE is an independent production by Astrolich and is not affiliated with Stockholm Kartell. It is published under the CY_BORG Third Party License.

CY_BORG IS ©2022 STOCKHOLM KARTELL.